Unparalleled Worry-Free Security And Extremely Responsive

Midwest IT Systems provides us with an unparalleled level of worry-free security for our Health Information Systems. I am exceedingly pleased with the level of HIPAA compliance tools they put into place to assist us in maintaining a secure network for all our PHI. Midwest IT Systems is also extremely responsive to our day-to-day needs that come up and are only a phone call away, 24/7.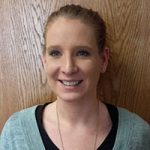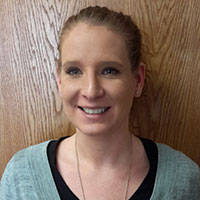 Rachel Spencer
Human Resources
Lakeview Health Services, Inc.
Fairmont, MN
I can Focus On My Practice, Midwest IT Systems Is Easy To Do Business With

I don't have to worry about my IT infrastructure. Midwest IT Systems takes care of it all behind the scenes and I can focus on my practice. They proactively monitor my network and take care of any issues in a timely manner, which always keeps me up and running. Midwest IT Systems is easy to do business with as their processes are smooth and efficient.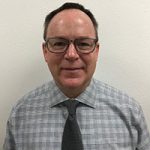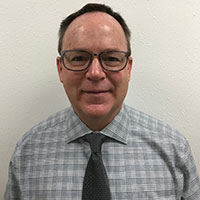 Dr. Brent Johnson
President
Optometrist Blue Earth Valley Eye Clinic
Blue Earth, MN
Prompt, Personal Service And No Worries

We don't have to worry about keeping our security and software up to date, it just happens. Midwest IT Systems has prompt, personal service and great employees. My experience with Midwest IT Systems has been great, they handle any IT needs we have quickly and efficiently. I wouldn't consider any other IT firms.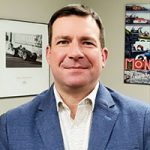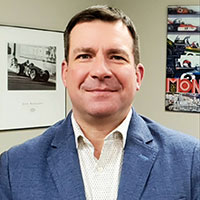 Lars J. Bierly
President, CIC, CRM
Minn-Iowa Agency, Inc.
Blue Earth, MN
Peace Of Mind, Flexibility

I realized, despite my personal interest in technology, I could not safely manage our network. I appreciate that Midwest IT Systems allows me the flexibility to do what I'm capable of and they handle all the rest, which gives me peace of mind. It's great to know that our network security is constantly monitored and updated and I don't have to worry about it. Local and available customer service is most important when the unexpected happens and to have a partner that responds quickly. Midwest IT Systems is that partner.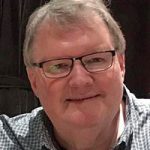 Tom Hawkins
Owner
Hawkins Chevrolet
Fairmont, MN
Professional And Efficient For 15+ Years

Since enrolling in Midwest IT Systems' Managed Service plan, issues don't pile up like they used to. We are up and running on a consistent basis. We've entrusted them with our business for the past 15+ years and never been disappointed. They're professional, efficient and keep up with the latest tech changes.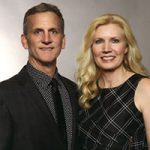 Dale and Deborah Ruschy
Owners
Safety Solutions
Fairmont, MN
Always There When You Need Them

With Midwest IT Systems, you don't have to worry about anything. When we have a problem, it is taken care of. If you order something new, it is installed and working the way it is supposed to. Everything is done on time. They are always there when you need them.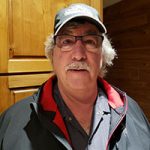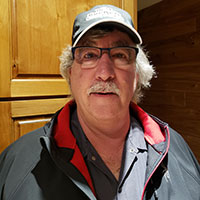 Terry Boesch
Owner
Boekett Building Supply
Truman, Fairmont, and Jackson MN
Quality, Dependable Follow Up

Since deciding on Midwest IT Systems for IT services, their quality work and quality equipment, along with their dependable follow up are the biggest benefits to our organization. Compared to other IT companies we worked with in the past, Midwest IT Systems' equipment is higher quality and more reliable. Their service is quick and dependable. For someone wondering if they should work with Midwest IT Systems, look at their reviews; personal references speak volumes.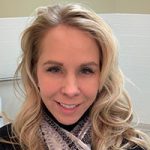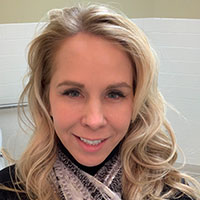 Lisa Lange
Executive Director, RN
Temperance Lake Ridge
Sherburn, MN
Personalized Service, Not A Number

We are very happy with Midwest IT Systems.  We like that they're local, professional, they come and help when needed, they work with each client individually and see them as a customer, not a number. Midwest IT Systems personalizes their service for each clients' business needs, and they listen.  We recommend Midwest IT Systems.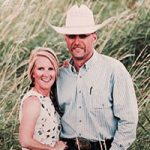 Dan and Leah Owens
Owners
Blue Earth Stockyards, LLC
Blue Earth, MN
Peace Of Mind, Feel Good Factor

Having Midwest IT Systems provide our IT services gives us peace of mind. Knowing necessary updates are done automatically, we are protected from viruses, and we are being taken care of behind the scenes, gives us that feel good factor. Previously, we didn't have IT outsourced, but as we grew, it became clear we needed help. Midwest IT Systems is very professional, proactive and their response time is great when problems arise or when we have questions.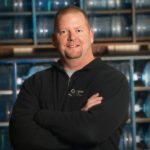 Rich Johnson
Owner/Operator
Culligan Water of Fairmont, Jackson, Mankato, Madelia, Redwood Falls
Culligan Bottling Plant of Madelia
Fairmont, MN
Proactive, Trust The Extensive Experience

Before we found Midwest IT Systems over 19 years ago, we were playing defense on problems we never saw coming. Midwest IT Systems has helped us become proactive with our IT needs – regularly reviewing and completing needed equipment replacements and software upgrades. Unlike before, we have a tech plan with Midwest IT Systems - in plain language.  If someone were on the fence about choosing Midwest IT Systems, I would tell them you can trust the extensive experience of Midwest IT Systems ownership, and the team they have assembled to build, implement, and defend your tech system.
Fred W. Krahmer
Attorney
Krahmer Law Firm, PLC
Fairmont, MN
Protect Clients' Data, Impressed From Day 1

Our clients' data is extremely important to protect. Midwest IT Systems' plan benefits our company and our clients by implementing cybersecurity measures to protect that data. When you need IT help, give Midwest IT Systems a try. They respond quickly, better than other IT firms we worked with. You'll be impressed from day one and you'll be happy you decided to choose Midwest IT Systems.
Justin Borchardt
Owner
Borchardt Agency, Inc.
Fairmont, MN
Midwest IT Systems Has Solutions

We definitely recommend Midwest IT Systems to anyone looking for help with IT. We really appreciate that whenever we have an issue, they have a solution and take care of it quickly.
Diana Kahler
Owner
Kahler Electric
Fairmont, MN
Engineers Communicate In Every-Day Terms

The prompt attention to our service calls is vital to us and we have had only good experiences from Midwest IT Systems. Also, your engineers communicate to us in every-day terms. Things are great!
Keri Hilgendorf
State Bank of Fairmont
Fairmont, MN
Expert Computer Knowledge

Midwest IT Systems expert computer knowledge frees us up to concentrate on our legal practice. Someone we know and trust is making sure our data is secure. They work hard to ensure technology needs and problem solving do not disrupt the day-to-day operation of our office.
Carolyn Nienhaus
Office Manager
Frundt, Lundquist & Gustafson, Ltd.
Blue Earth, MN
I Feel Like We Matter

Since working with Midwest IT Systems, our equipment is reliable and so is the service we receive. Their knowledge is exceptional! They understand the urgency of a well-maintained network for Preferred Capital Management. I feel like we matter. If you are considering Midwest IT Systems, get off the fence – you definitely will not be disappointed, and if you are looking for an upgrade, this is the place to go!
Lori Kain
Preferred Capital Management
Fairmont, MN
Could Not Ask For Better Service

Midwest IT Systems makes sure we are up and running for the day. I like local access to IT help and they will be on site as soon as possible when needed. If someone was on the fence about choosing Midwest IT Systems, I would tell them they could not ask for better service. Midwest IT Systems is the firm they should go with.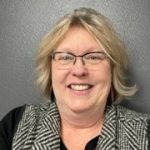 Pam Wedel
Owner
Professional Tax Advisors
Fairmont, MN
Service Beyond What We Could Ask For

Working with Midwest IT Systems takes away worry, so we can focus on our customers. They go above and beyond to make sure our system is secure and safe. Their expertise is over the top. Midwest IT Systems gives us the best service we could ever ask for. Our team feels like we are top priority with every call. We know they care about keeping us safe and meeting our every need. The quality service and friendly staff sets them apart. I cannot thank Midwest IT Systems enough; they are amazing to work with!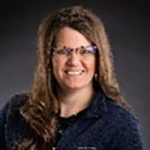 Kristin Schmidtke
Owner Peterson Anthony Insurance Agency, Inc.
Fairmont and Trimont, MN
Communicates Better; Flexible, Quick & Accurate

I have the knowledge to solve most of my organization's day-to-day technology issues, but our partnership with Midwest IT Systems and their services gives me peace of mind, knowing our systems are taken care of efficiently and effectively behind the scenes. This allows me to continue top-notch operations without worrying about vulnerabilities to threats. When I need additional IT support, Midwest IT Systems provides quick, accurate assistance. They communicate with me and my organization better than any MSP I worked with in the past, they understand my scope of IT knowledge, and they communicate with me at my level no matter the topic. If I am unsure about something, they are always patient, understanding, and willing to explain every step of the way. Midwest IT Systems allows room for flexibility, and they will work to the needs of your organization. Through the onboarding process, you'll notice their quality of service, and after spending time communicating with the team, you'll know that your security is top priority.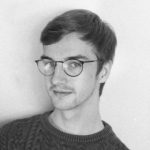 Nick Linell
Associate Director of Membership and Technology
Children's Museum of Southern Minnesota
Mankato, MN
Peace Of Mind, Fast Service

The biggest benefit for our company since choosing the plan Midwest IT Systems offers is peace of mind. I am sleeping much better knowing they are taking care of our system. We have used other technology providers in the past and Midwest IT Systems is the best around. Their service is very fast, and I would definitely recommend them if you are looking for fast IT service and dependable cybersecurity.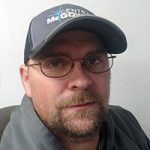 Jamison Wessels
Hen-Way Manufacturing
Fairmont, MN